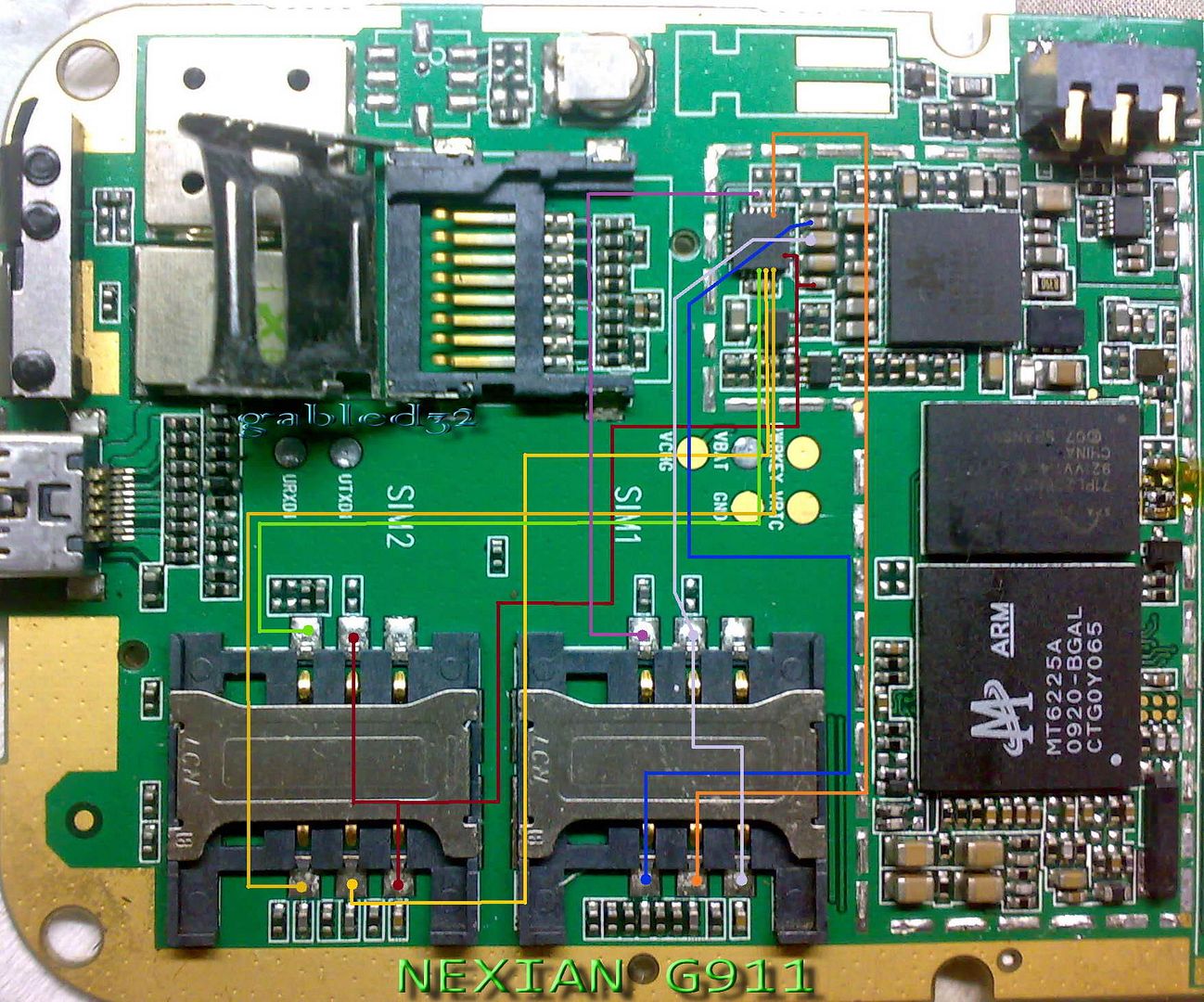 For Repair/FIX:
INSERT SIM 1 or SIM 2
Invalid SIM
Masukan SIM Nexian
Sim Salah

Troubleshooting tips:
1. Check this sim track 1 by 1
2. Phone must be turn on, then measure Green line, Red, Purple & Grey make sure this line have 3volt
with sim card inserted.
3. If problem still same, replace SIM IC shown at the end of the line or rehot MTK UPP.